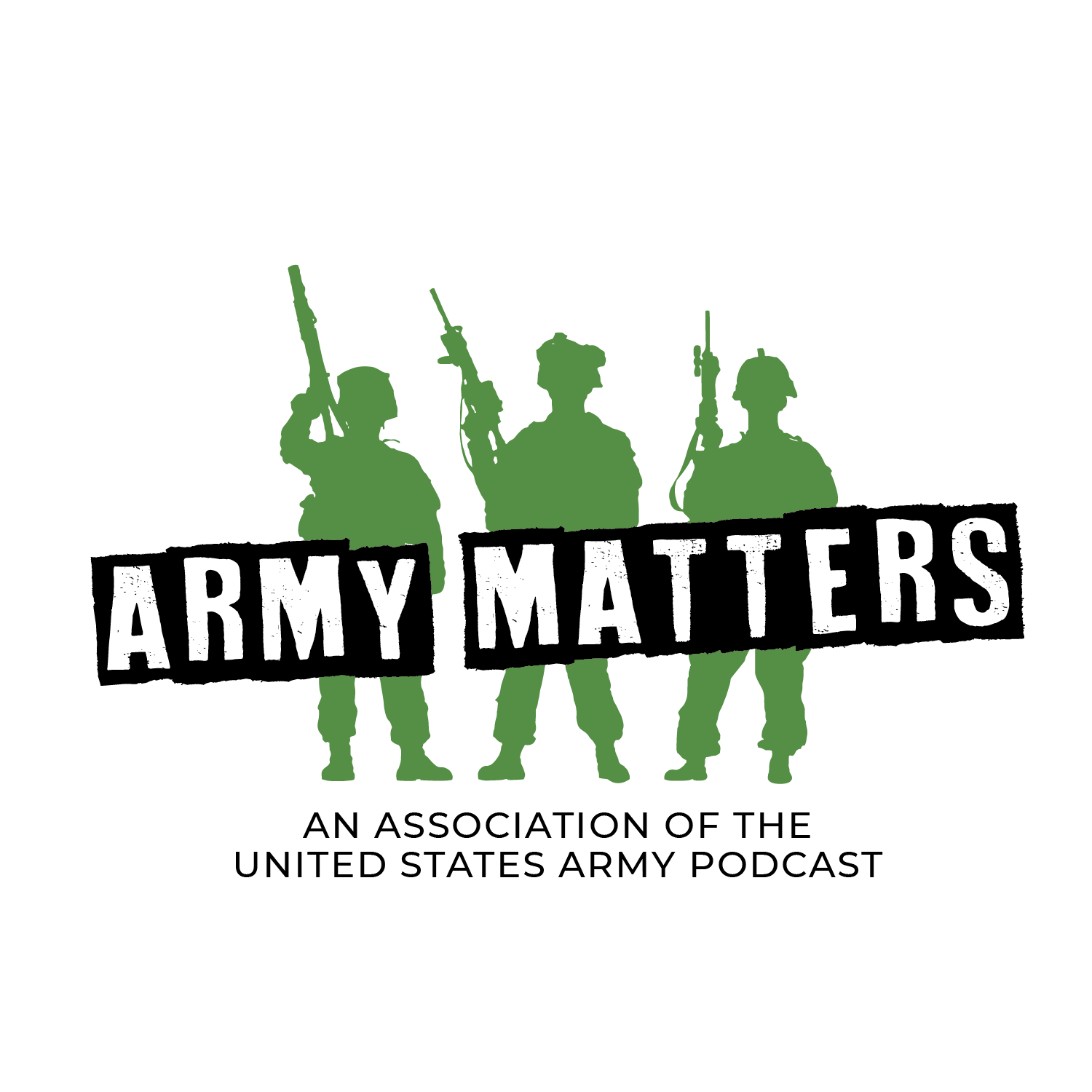 Co-hosts Nzinga A. Curry, Director of AUSA's Institute of Land Warfare, and LTC Eugene Irby, AUSA's U.S. Army Fellow, discuss Thrift Savings Plan (TSP) options and establishing good financial management practices with guests COL(R) Steven Galing, Relationship Manager at AAFMAA Wealth Management & Trust (AWMT) and COL(R) Mark Troutman, Executive Vice President and Chief Operating Officer at Strategic Education International. Listen for ways to improve your financial well-being related to retirement, home ownership, emergency fund, college savings and more. Naturally AUSA is proud to celebrate Veterans Day, as we honor America's veterans for their patriotism, love of country, and willingness to serve and sacrifice for the common good. So, a special thank you to COL(R) Galing and COL(R) Troutman for their Army service. Hooah!
Army Real Talk, a segment of AUSA's Army Matters Podcast, aims to help AUSA and the Army better connect with the younger generation. Recommendations for future topics are welcome via email at podcast@ausa.org.
Resources Mentioned
Thrift Savings Plan: www.tsp.gov
Military Compensation: www.militarypay.defense.gov
AAFMAA: https://www.aafmaa.com/
Find a Certified Financial Planner (CFP): www.letsmakeaplan.org
West Financial Services: www.westfinancial.com
Financial Disclaimer:
Any opinions shared by either Colonel Galing or Colonel Troutman are theirs, alone, and do not constitute the official position of the Department of Defense, the U.S. Army or the Association of the U.S. Army.
This podcast is not intended to serve as a basis for providing individual personal financial advice.  If you are seeking individual personal financial advice, please utilize the numerous military options such as, but not limited to, military one source, your local office of Army Community Services, and many Chaplain Offices provide financial management advice as well. Of course, another option is to seek out individual financial advice from a personal financial management expert.  
 Check out our other AUSA podcast, Membership Matters: http://memberpodcast.ausa.org/