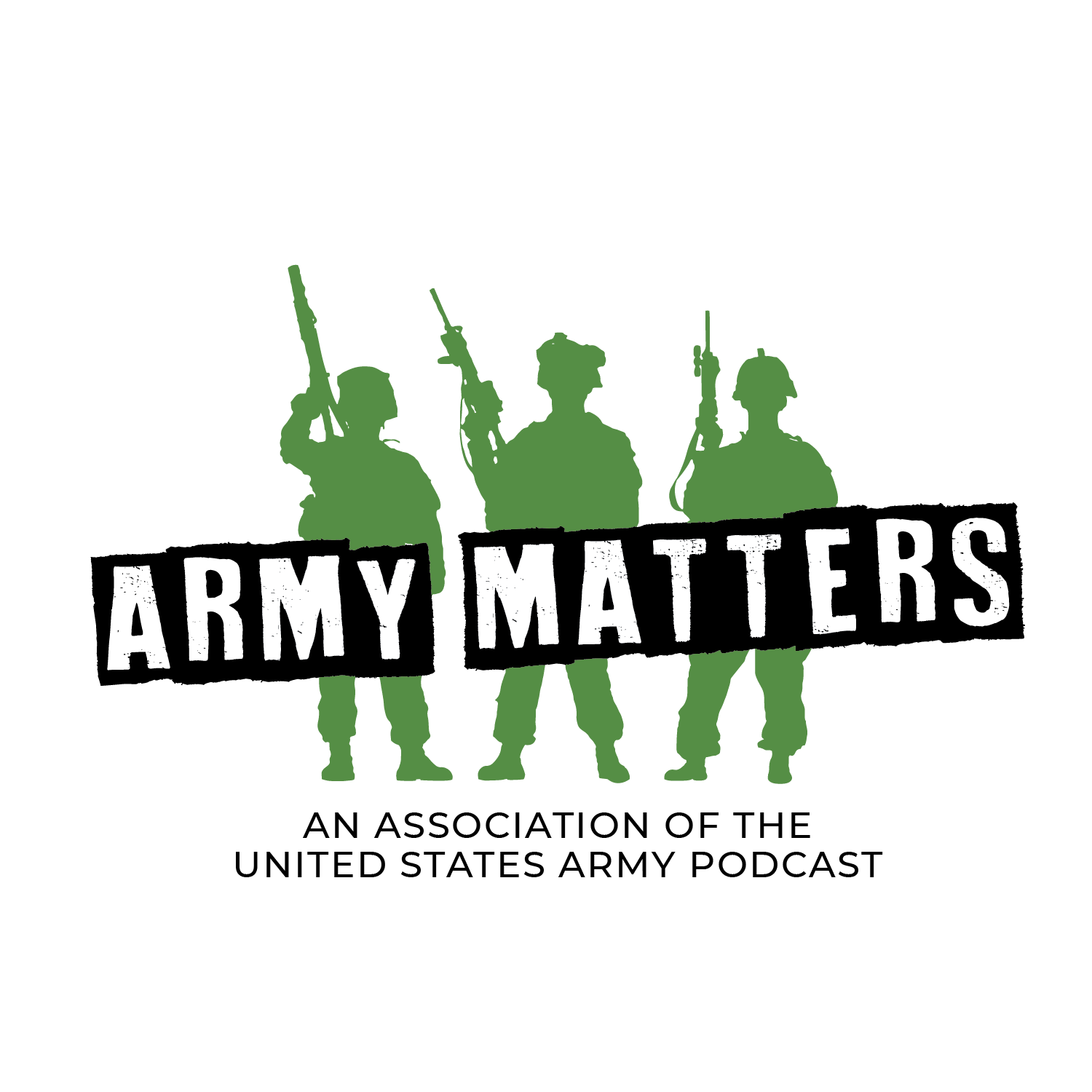 Spirit of America is a non-profit working with U.S. troops and diplomats to identify and fill local needs around the world, when and where needed. Their all-veteran team operates in over 70 countries to "build local leaders' trust, make a child happy, a village secure, or a region stable to bring our troops closer to peace and home." We cap off this episode with an update from AUSA's adopted deployed unit, the 2nd Armored Brigade Combat Team, 1st Cavalry Division, also known as the Black Jack Brigade, on their current deployment to Europe and their COVID-19 response plan.
The Black Jack Brigade was featured on our 9 September 2019 episode. Recommendations for future topics are welcome via email at podcast@ausa.org.
Guest: Jim Hake, Founder and Chief Executive Officer, Spirit of America
Co-hosts: Nzinga Curry, AUSA's Director of Education & Programs, and LTC Eugene Irby, AUSA's Army Fellow
Army Real Talk, a segment of AUSA's Army Matters Podcast, aims to help AUSA and the Army better connect with the younger generation.
Resources:
Spirit of America
Web: https://spiritofamerica.org/
Facebook/Twitter: @spiritamerica 
Black Jack Brigade
Facebook @black.jack.brigade.1cd
Twitter: @1stCav2bct 
The Black Jack Brigade was featured on Army Real Talk episode 9 September 2019: Life of a Deploying Unit: Adoption of the Black Jack Brigade