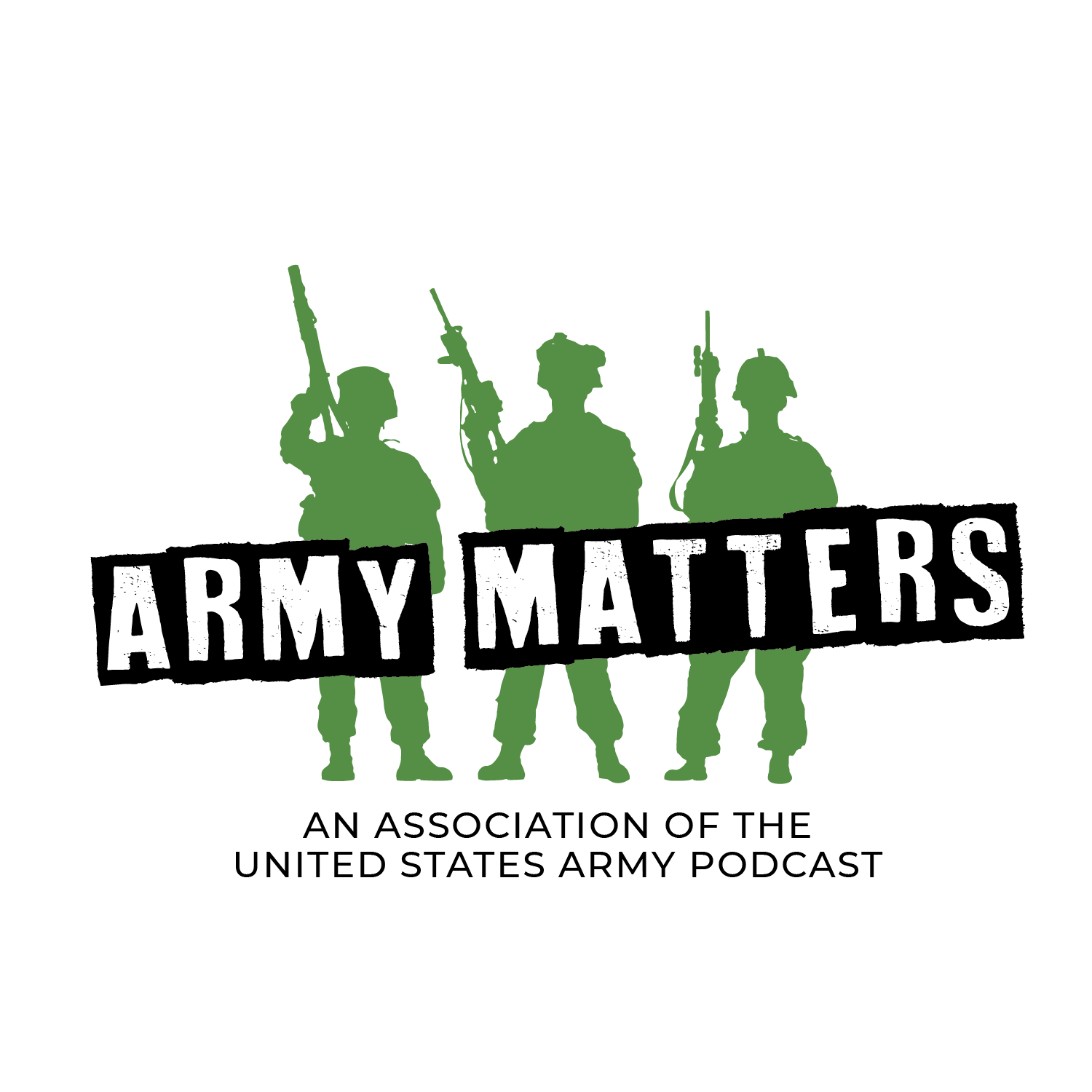 Co-hosts Nzinga Curry, AUSA's Director of Education & Programs, and LTC Eugene Irby, AUSA's Army Fellow, interview individuals representing the Total Army to highlight the array of different positions and people that make up our Total Force. This includes representatives from the Active and Reserve Components, National Guard, Department of the Army (DA) Civilians and Family Members.
Active Component: LTC Eugene Irby, U.S. Army Fellow, Association of the United States Army
DA Civilian/National Guard: Ms. Erin Thede, CSA Senior Fellow, Institute for Defense Analyses; served in a civilian capacity with the Army National Guard (former U.S. Marine)
Reserve Component: CSM Robert "Todd" Priest, (former U.S. Marine) later enlisted in the U.S. Army Reserve
Family Member: Mrs. Josie Beets, Army spouse & lawyer
Army Real Talk, a segment of AUSA's Army Matters Podcast, aims to help AUSA and the Army better connect with the younger generation. Recommendations for future topics are welcome via email at podcast@ausa.org.
Resources:
U.S. Army Civilian Expeditionary Workforce
Call: 1-83-DEPLOY-ME (1-833-375-6963)
CSM Robert Priest
Facebook: @CSMPriest @108thTrainingCommand @95thTrainingDivision @98thTrainingDivision @104thDivision @108thDSRecruiting
Instagram: @108_tc @98th_Training_Division
Mrs. Josie Beets
Website: missionlicense.com
Twitter: @JosieBeets @MissionLicense
Facebook: @missionlicense