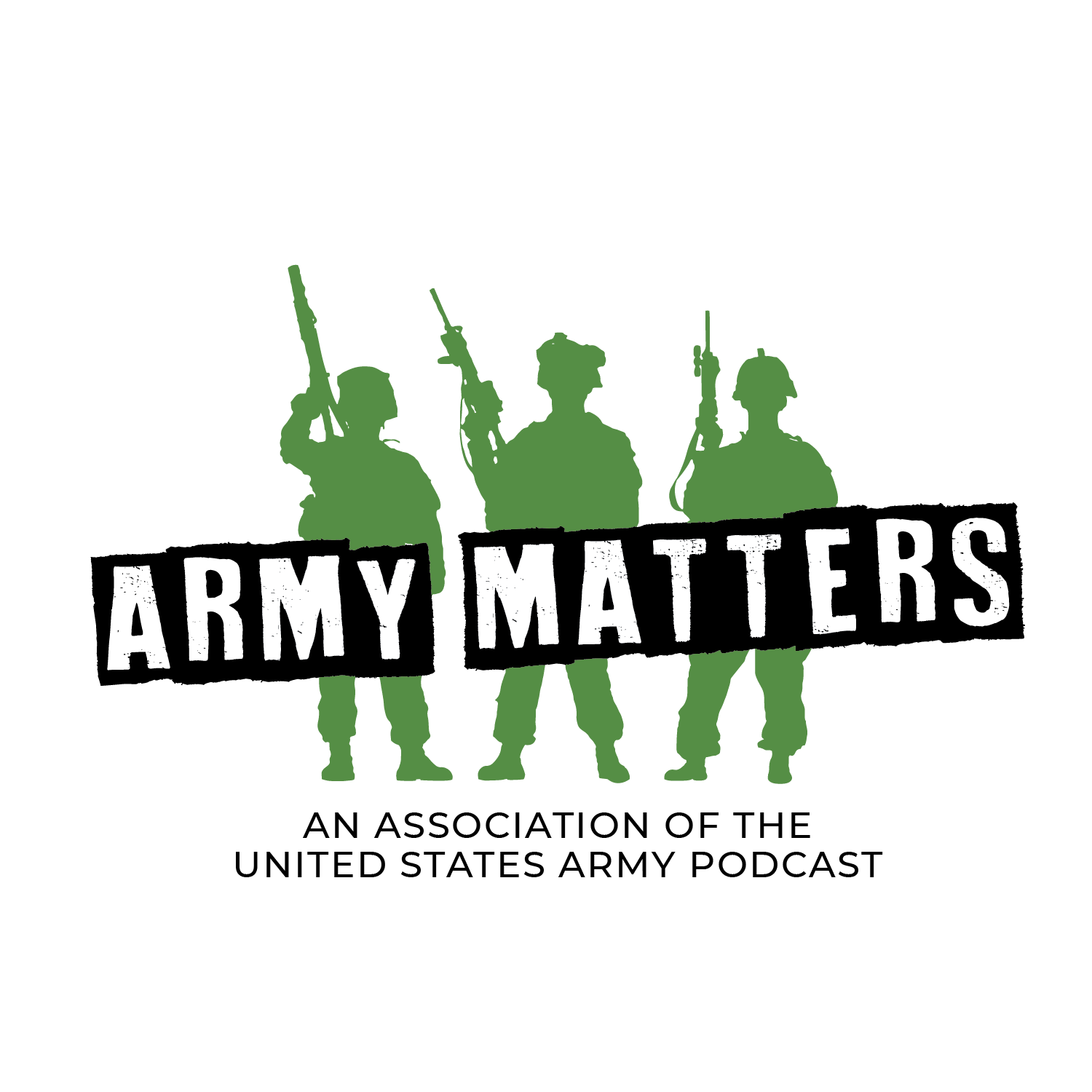 How will COVID-19 impact the Military Health System (MHS) during and after the pandemic? LTG Ron Place and CSM Michael Gragg of the Defense Health Agency join us today to discuss MHS reform initiatives, progress on vaccine research and how enlisted staff are supporting. They provide insight into how NCOs enable readiness at the Military Treatment Facilities (MTFs), standardization of Exceptional Family Member healthcare across military services, and TRICARE updates including enrollment requirements for TRICARE Select.
Guests:

LTG Ronald J. Place, Director, Defense Health Agency
CSM Michael L. Gragg, Senior Enlisted Leader, Defense Health Agency

Co-Hosts:

Patty Barron, AUSA's Director of Family Readiness
Mark Haaland, AUSA's Director of Government Affairs
Recommendations for future topics are welcome via email at podcast@ausa.org.
Resources:
LTG Place was featured on a previous Army Matters episode:
The Military Health System and the Defense Health Agency
Web: https://www.health.mil/About-MHS/OASDHA/Defense-Health-Agency
Twitter: @militaryhealth @DoD_DHA @TRICARE
Facebook @militaryhealth @DefenseHealthAgency @TRICARE
Instagram: @militaryhealth
Nurse Advice Line – 24/7 health care support for TRICARE beneficiaries
Web: https://www.mhsnurseadviceline.com/home