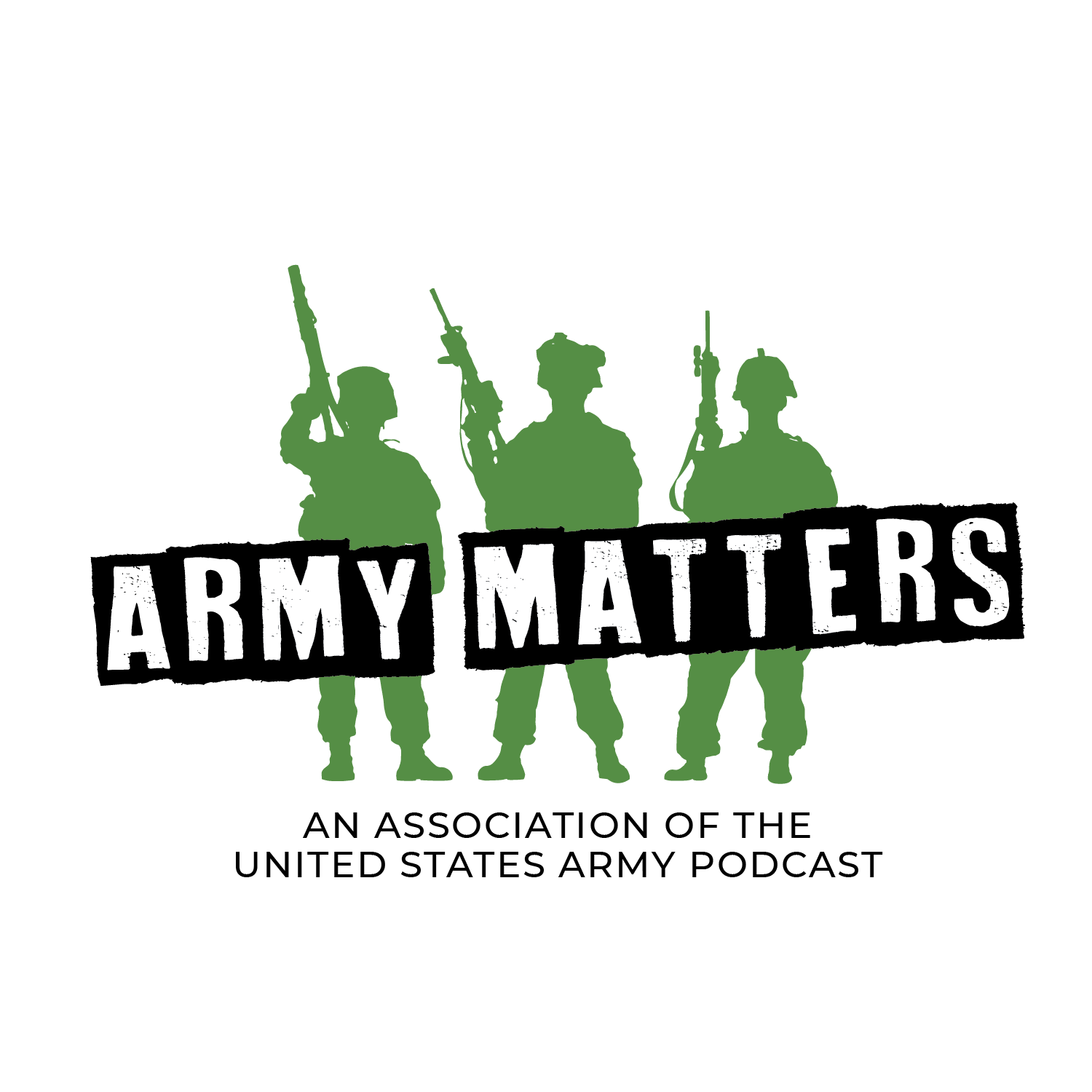 How is COVID-19 affecting Soldiers? SMA Grinston, the Army's top non-commissioned officer (NCO), describes how the Army's Medical Research Labs are working on a vaccine, the courageous work of Army medical providers, and efforts to balance killing the virus with maintaining readiness and protecting the force. SMA Grinston covers PCS (Permanent Change of Station) changes, including interrupted moves and financial hardship related to COVID-19, and reminds everyone to stay fit and healthy at home. Recommendations for future topics are welcome via email at podcast@ausa.org.
Notes:
1) ALARACT (All Army Action): Click here to view the 3/30 ALARACT message regarding COVID-19 hardships
2) 20 January Army Matters episode: Army Emergency Relief
Guest: Sergeant Major of the Army Michael A. Grinston, 16th Sergeant Major of the Army (SMA)
Host: Sergeant Major of the Army (Retired) Daniel A. Dailey, AUSA's Vice President for NCO and Soldier Programs
Soldier Today, a segment of AUSA's Army Matters Podcast, focuses on what is important to Soldiers and NCOs.
Resources:
Army Emergency Relief
Web: https://www.aerhq.org
Twitter/Facebook: @aerhq
20 January Army Matters episode: Army Emergency Relief
Sergeant Major of the Army
Web: https://www.army.mil/leaders/sma/bio/
Twitter: @16thSMA
AUSA's NCO & Soldier Programs
Web: https://www.ausa.org/programs/nco-and-soldiers
Twitter (Dailey): @15thSMA