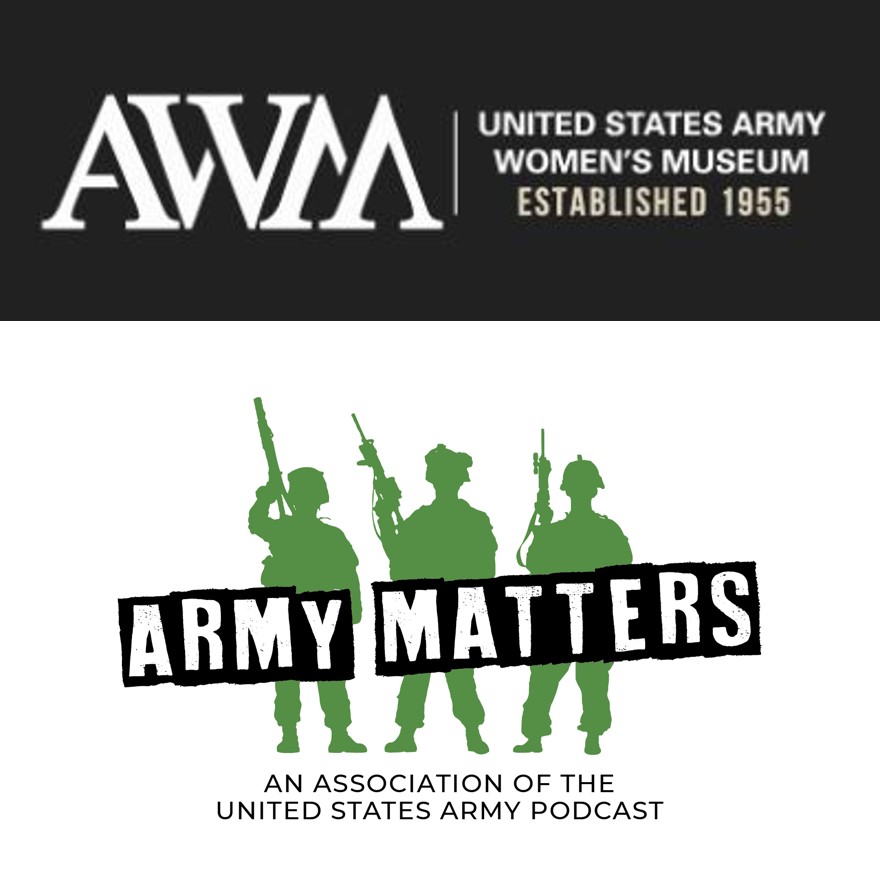 Amazing female patriots have served our nation since the Revolutionary War, and the U.S. Army Women's Museum (AWM) is the only museum in the world dedicated to preserving and sharing the history of the contribution of women to the Army. The team from AWM joins us today to share about their work and the museum's goals.
Note: The physical museum is currently closed due to COVID-19 preventive measures, but a virtual tour is available at https://awm.lee.army.mil/.
Guests:

Tracy Bradford, Curator, U.S. Army Women's Museum
Ron Bingham, Collections Specialist, U.S. Army Women's Museum
Aimee Kominiak, Co-President, Friends of the Army Women's Museum Association (FAWMA)
Host: SMA (Ret) Daniel Dailey, AUSA's Vice President for NCO and Soldier Programs
Soldier Today, a segment of AUSA's Army Matters Podcast, focuses on what is important to Soldiers and NCOs.
Resources:
U.S. Army Women's Museum
Web: https://awm.lee.army.mil/
Friends of the Army Women's Museum Association
Web: https://armywomensmuseum.org/
AUSA's NCO & Soldier Programs
Web: https://www.ausa.org/programs/nco-and-soldiers
Twitter (Dailey): @15thSMA