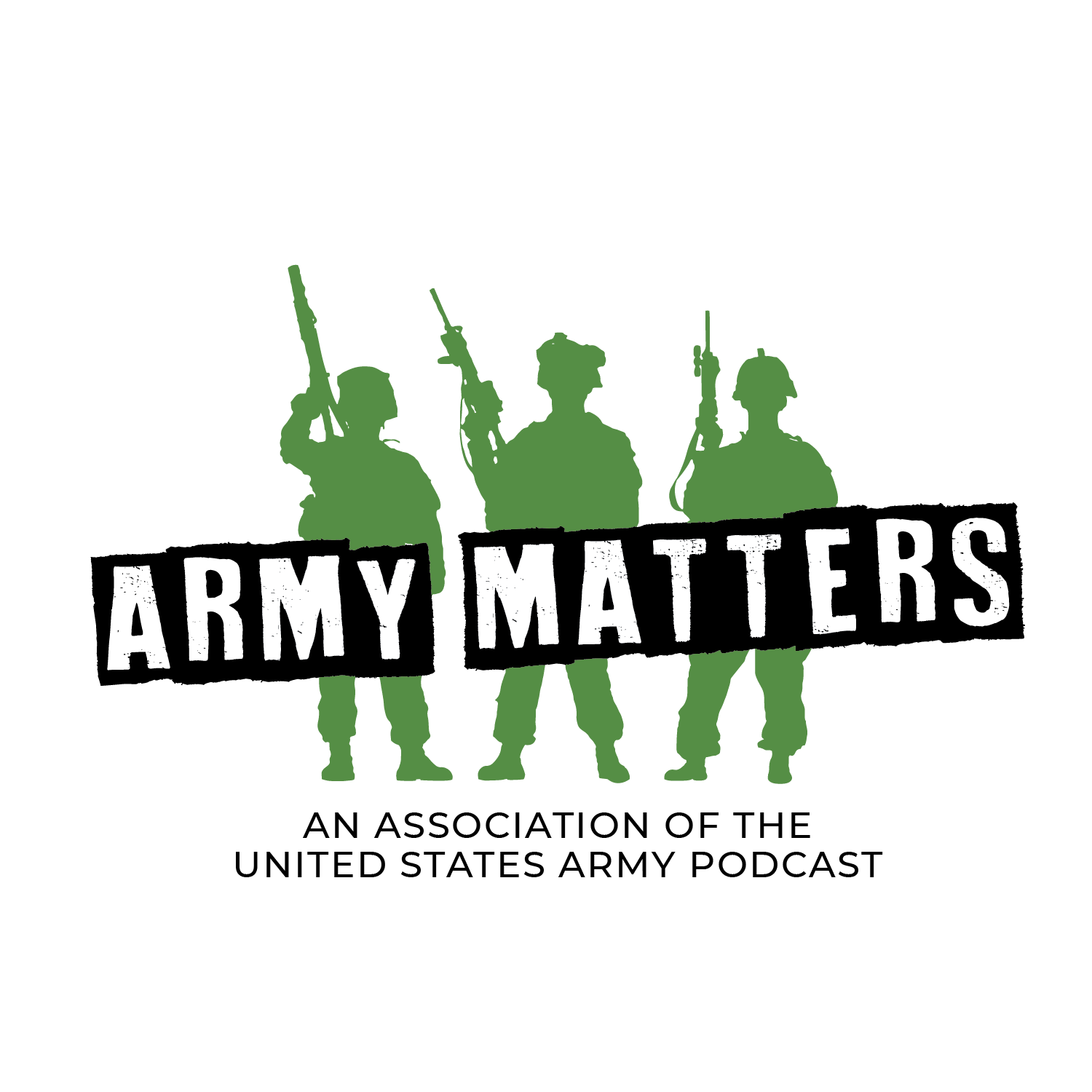 The U.S. Army is taking a 21st century approach to enlisted talent management. Today's guests from the Army's Talent Management Task Force describe how the new system maximizes the potential of everyone in the force, not just the top 5%. They discuss the near-term First Sergeant Talent Alignment Assessment, differences between Officer and NCO assessments, the importance of blind panels and anonymized data and more.
Guests:

Major Jed Hudson, Enlisted Talent Management Initiative Lead
Sergeant Major Robert Haynie, Enlisted Talent Management Initiative Leads

Host:

Sergeant Major of the Army (Retired) Daniel A. Dailey, AUSA's Vice President for NCO and Soldier Programs
Soldier Today, a segment of AUSA's Army Matters Podcast, focuses on what is important to Soldiers and NCOs.
Resources:
U.S. Army Talent Management
Facebook/Twitter: @USArmy
LinkedIn: @US Army
AUSA's NCO & Soldier Programs
Web: https://www.ausa.org/programs/nco-and-soldiers
Twitter (Dailey): @15thSMA
Recommendations for future topics are welcome via email at podcast@ausa.org.