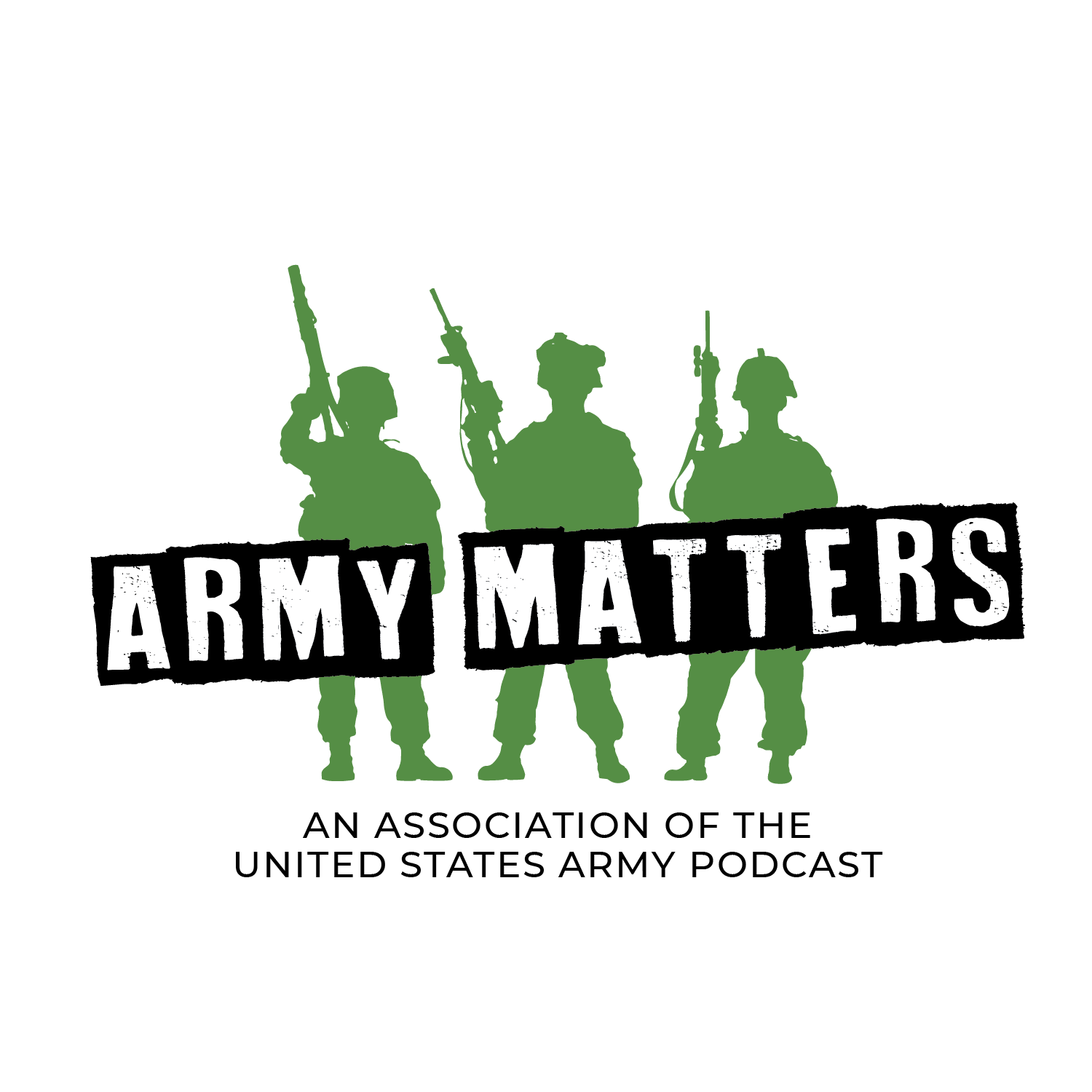 How has COVID-19 affected the overseas force in Korea? Command Sergeant Majors from the Eighth Army and U.S. Forces Korea discuss their new normal in the wake of the coronavirus with SMA(R) Dan Dailey. Recommendations for future topics are welcome via email at podcast@ausa.org.
Note: Recorded 14 April 2020.
Guests:
Command Sergeant Major Jason Schmidt, Command Sergeant Major, Eighth Army, United States Army
Command Sergeant Major Walter Tagalicud, Command Sergeant Major, United States Forces Korea, United Nations Command, Combined Forces Command
Host: Sergeant Major of the Army (Retired) Daniel A. Dailey, AUSA's Vice President for NCO and Soldier Programs
Soldier Today, a segment of AUSA's Army Matters Podcast, focuses on what is important to Soldiers and NCOs.
Resources:
United States Forces Korea
Web: https://www.usfk.mil/
Facebook: @myusfk
Twitter: @usforceskorea
Eighth Army
Web: https://8tharmy.korea.army.mil/site/
Facebook: @Eighth.Army.Korea
Twitter: @EighthArmyKorea